Organic by John Patrick: Be More
Branding, Print, Advertising
The Be More Campaign is an integrated Logo Rebranding and Print Campaign for fashion line Organic by John Patrick. The copy "Disrupt the Balance", "Redefine the Rules", and "Why Be Ordinary?" were printed on rough newsprint with distorted typography to reinforce the confidence and quietly rebellious nature of the Organic Brand. The backsides of these print posters urge the viewer to "Be More." challenging them to expect more, want more, and demand more from life.
Recognition:
Young Ones Advertising 2014- Print Finalist
Young Ones Advertising 2014- Integrated Branding Finalist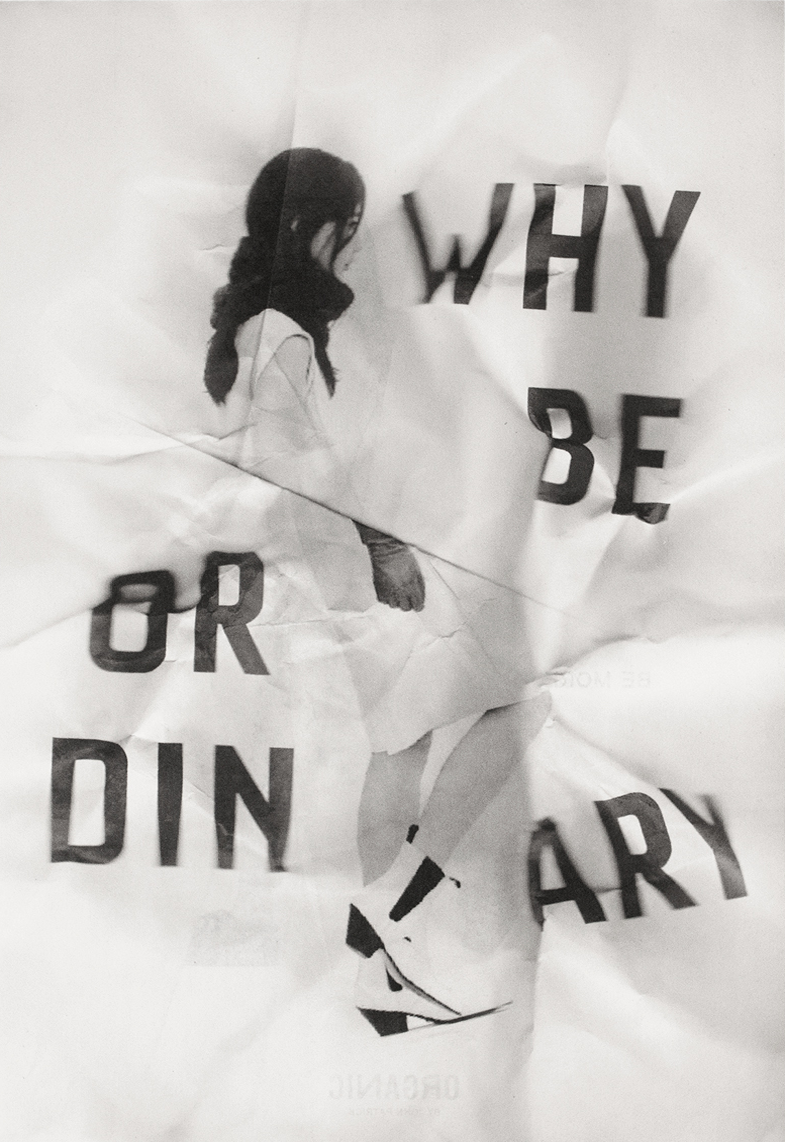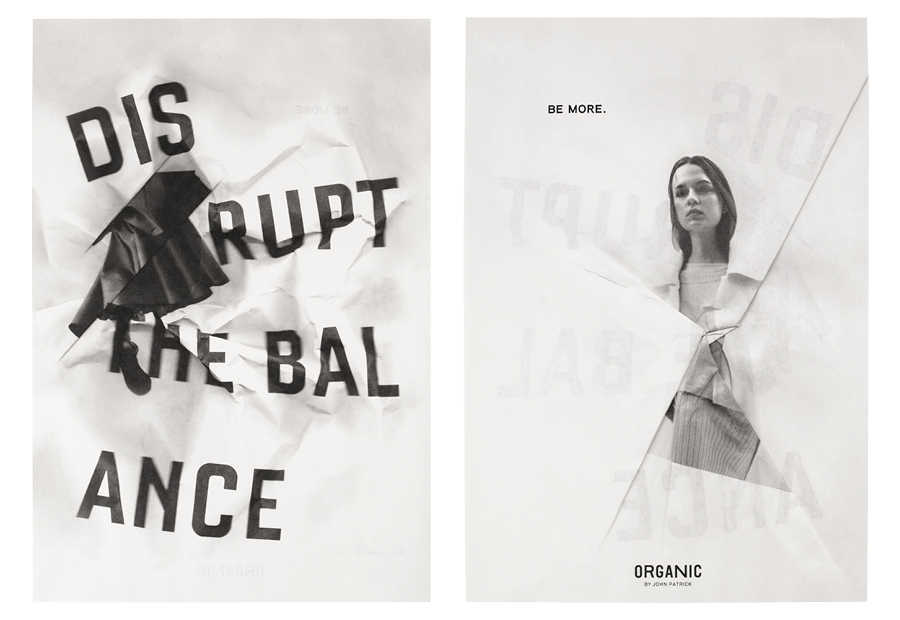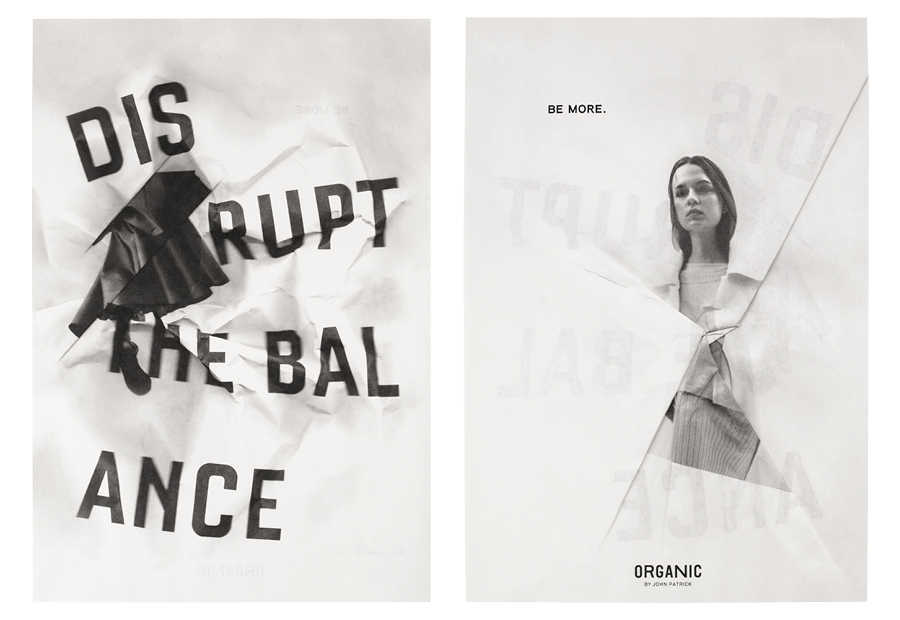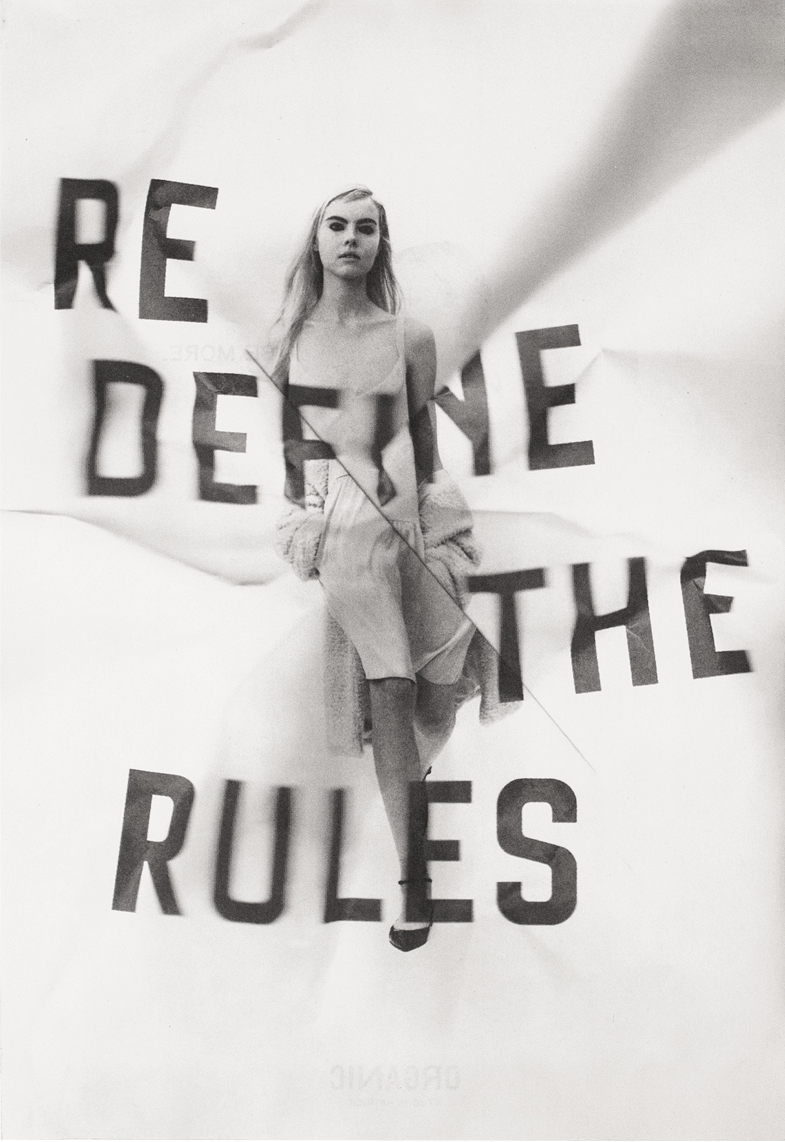 The Be More posters, which are printed on rough newsprint, would be placed into glossy fashion magazines and offered up as pull out posters. The combination of the use of newsprint, unconventional type placement, and interruption from typical fashion imagery set the brand apart from the rest of the fashion set.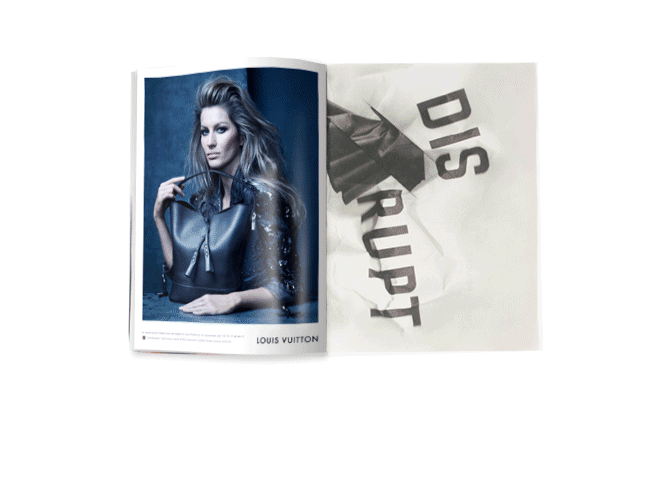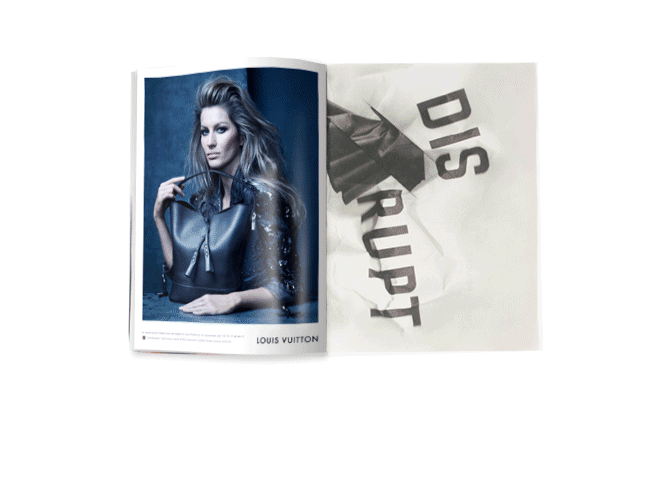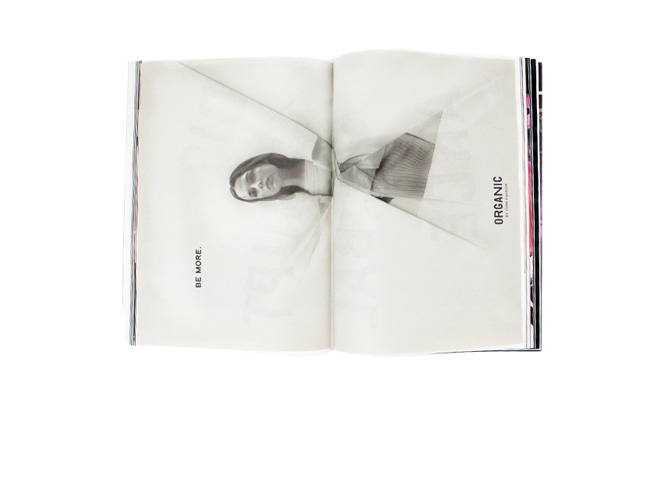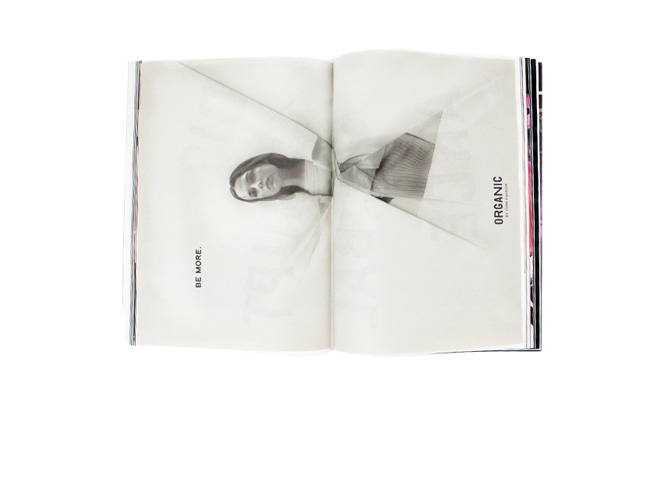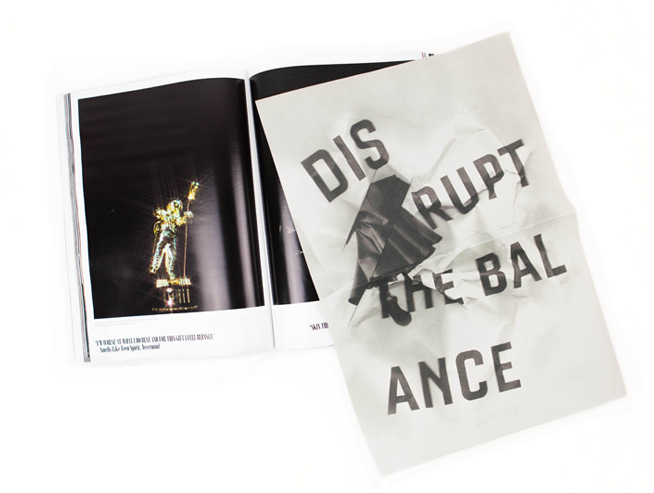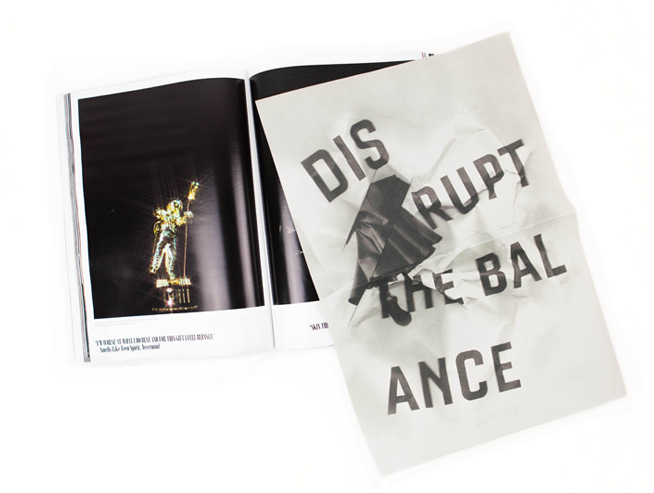 The newly redesigned Organic logotype is a fluid and adaptable entity that appears to be constantly evolving and moving. Like the brand, the logo is a juxtaposition of simple and clean design aesthetics mixed with unexpected silhouettes and cuts.